Sent via the Samsung GALAXY S®4 Active™, an AT&T 4G LTE smartphone
-------- Original message --------
From: Missouri District LCMS <movoice@mo.lcms.org>
Date: 2016/09/16 3:11 PM (GMT-06:00)
To: revklaus@hotmail.com
Subject: The Voice of Missouri E-Newsletter
PUBLISHED BY THE MISSOURI DISTRICT OF THE LUTHERAN CHURCH—MISSOURI SYNOD
September 16, 2016
LCMS President, Officers and Boards Installed

Taken from The Reporter and written by Roger Drinnon
LCMS Missouri District President Rev. Dr. R. Lee Hagan (left) extends "the hand of fellowship" to Synod President Rev. Dr. Matthew C. Harrison as Harrison is installed to be the church body's president for the next triennium. Harrison was elected to a third three-year term as LCMS president earlier this year. (LCMS/Frank Kohn)

Lutherans from across the Synod and some international guests converged here Sept. 10 for a Service of Installation for the LCMS president, the vice-presidents, other officers and board and commission members of the Synod, at historic Holy Cross Lutheran Church on Miami Street.

For the service, the Rev. Dr. Roosevelt Gray Jr., director of LCMS Black Ministry, preached about acknowledging one's own sin, as one reaches out to lost sinners with the Gospel — echoing the Synod's 2016 convention theme, "Upon this Rock: Repent, Confess, Rejoice." Read more . . .
Zion Lutheran Church in Macon, Celebrates 150th Anniversary


Zion Lutheran Church of Macon, MO, will celebrate its 150th anniversary on Sunday, September 18.

Celebration Sunday activities will include a 10 a.m. morning service with worship led by former pastor Rev. Wray Offermann, an organ recital from 3:15 to 3:45 p.m. featuring Mr. Kent Oexman, and an afternoon Celebration Service at 4:00 p.m. with Dr. Dale A. Meyer, Concordia Seminary president and former radio host of The Lutheran Hour and television host of On Main Street, as speaker. A meal will follow the afternoon service.

Rev. Offermann is currently Associate Pastor at St. Paul Lutheran Church in Decatur, IL. Zion in Macon was his first parish assignment, and he served Zion from 1971 until 1976.

Mr. Kent Oexman, a Lutheran church organist since 1978, is also a technical consultant to the Johannus Organ Builders of Ede, The Netherlands. He led the team which installed Zion's Johannus organ in 2007. A resident of Peculiar, Missouri, he returns to Zion to present a sacred concert of church organ music.)

Search for Assistant to the President for Lutheran Church Extension Fund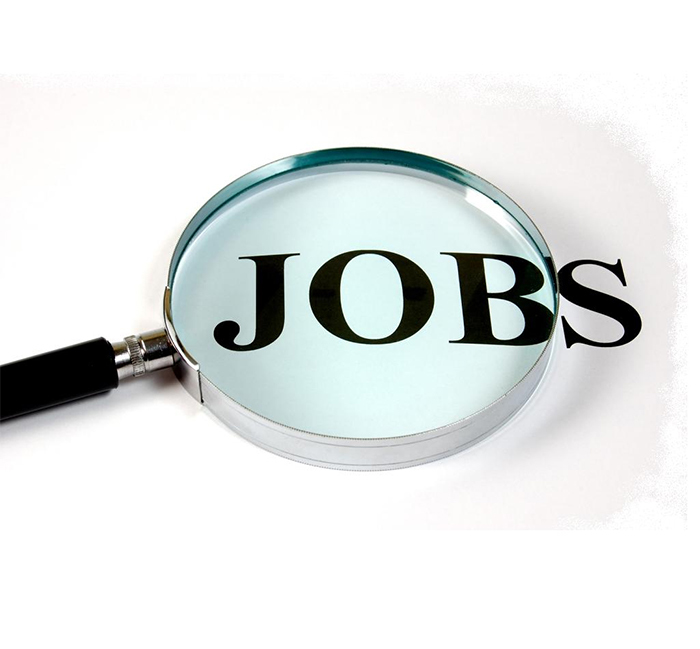 The Missouri District has begun a process to search for a new Assistant to the President for Lutheran Church Extension Fund. What we are looking for is an individual with a strong business acumen coupled with a strong servant heart for the ministry of the Lutheran Church—Missouri Synod. The staff member would work collaboratively with the Missouri District staff and with the national Lutheran Church Extension Fund offices. The person would assist congregations in the investment and loan process and promotion of LCEF services. There would be regular travel within the state of Missouri to meet with congregational staff and leaders regarding LCEF resources. This position is accountable to the President of the Missouri District. Those who are interested should contact Michelle Christ ( michelle.christ@mo.lcms.org) to request a copy of the position description or to submit a resume and three references by September 30, 2016.

Announcements/Other News


The first of five Missouri District E2 Conferences will be held this Saturday, September 17 from 8 am – noon at Saxony Lutheran High School located at 2004 Saxony Drive, Jackson, MO 63755. The cost is $10 per registrant.

The purpose of the conference will be to encourage, equip and connect volunteers in our congregations through practical presentations, partnerships and networking.

If you have not had the chance to pre-register online, you still will be able to attend. You may walk-in the day of the conference and register/pay at the door.

Four additional conferences will be held over the next few weeks if you are not able to attend this Saturday's conference. The dates and locations are listed below.


Click on the date/location below for more information and to register.


Locations:
Grace Place Wellness Church Worker Retreat
October 17-21, Big Cedar Lodge, Ridgedale MO

The Missouri District is partnering with Grace Place Wellness to host a retreat for active church workers. It will be held at Big Cedar Lodge on Oct. 17 – 21, 2016. The 5-day, 4-night retreat will be held at Big Cedar Lodge, a grand wilderness resort, reminiscent of lavish, turn-of-the-century Adirondack hunting lodges, but with all the modern conveniences. The only cost for the participants is a $250 registration fee and transportation to and from the retreat facility. Meals and lodging included. There are seven spots open so first come, first serve. CLICK HERE to register.
2016 Missouri District Pastors' Conference
District Pastors will meet at Tan-Tar-A in Osage Beach on October 31 - November 1 for the Missouri District Pastors' conference "God's Gift of Marriage in Troubled Times." CLICK HERE for more information and to register.

Christian Friends of New Americans' GOLF BENEFIT
Tuesday, October 11, 2016
#1 Norwood Hills Country Club Drive, St. Louis, MO 63121
Church worker discounts available. Gift your favorite church worker!
Click here for more information.


Lutheran Prayer Breakfast
The Missouri District is partnering with a number of Lutheran agencies to sponsor this year's Lutheran Prayer Breakfast. The speaker this year will be Rev. Walt Wangerin Jr. The breakfast will be held October 12 from 7:00-9:00 a.m. at Orlando Events and Conference Center. Cost is $25 per person. Payment options include - send

note

including your name (and the names of any guests) along with your check to: The Lutheran Prayer Breakfast, c/o Angie Sutton at Lutheran Senior Services, 1150 Hanley Industrial Ct. St. Louis, MO 63144. Make check payable to Lutheran Senior Services. Or contact Angie Sutton at 314.262.8217 or Angie.Sutton@LSSLiving.org to make your reservation and arrange for payment.


Missouri District Junior High Fall Retreat Rescued
October 28 - 30
The Missouri District Lutheran Jr High Retreat is returning this fall around the theme, "Rescued". Our focus this year is on baptism and the blessings we receive from this awesome gift of God.

Our presenter & worship leader is Rev. Joel Beyer, the pastor at Community Lutheran Church near San Diego, CA. And……The Relentless Project is returning to provide our music!

CLICK HERE for more information and to register!


Missouri District Mission Summit – Save the Date – June 3, 2017
The Missouri District will be hosting a Mission Summit next year at Concordia Seminary in partnership with LCMS Office of National Mission, Concordia Seminary, Lutheran Hour Ministries, Lutheran Church Extension Fund and Send Me St. Louis. The summit will feature Lutheran Hour Speaker, Rev. Greg Seltz presenting the keynote address. There will also be practical sessions and inspirational presentations to equip congregational leaders for reaching out to their community. Mark your calendars and plan to be there!

Family Shield Ministries Benefit Dinner
Family Shield Ministries Benefit Dinner is Saturday, October 8 at Webster Gardens Lutheran Church in Webster Groves, Mo.
Rev. Gregory Seltz of Lutheran Hour is the keynote speaker on the theme "Go First into the Home" (Matthew 28:19-20). The cuisine will be prepared by Executive Chef, Christopher Desens, and students from The Culinary Institute of St. Louis.

Family Shield airs its weekly radio program on 53 stations throughout the United States and is a Recognized Service Organization of The Lutheran Church—Missouri Synod. In St. Louis the radio program is aired on Saturday's from 10 a.m. – 10:30 a.m. on AM 1320 KSIV. Tickets are $35 per person and tables of eight are available in advance. The deadline for reservations is October 3. To learn more email witnesstofamily@gmail.com or go to www.familyshieldministries.com.



Hammond M-3 Organ Donation
Donation of a Hammond M-3 organ is available for a congregation or church group in need of an organ. The serial number is 148058, and it operates from any standard US electrical outlet. Current owner resides in Affton, MO and the organ can be inspected/played in her condo. Please contact Glen Wildermuth at (314) 603-0312 if interested.

District and Church Events
( E2 Encourage and Equip Conferences, 2016 Missouri District Pastors' Conference and Junior High Retreats: Fall 2016 & Spring 2017)

Installations and Ordinations
Personnel Changes and Calling Congregations
LCMS Missouri District News
Obituaries