Sent via the Samsung Galaxy S®6 active, an AT&T 4G LTE smartphone
PUBLISHED BY THE MISSOURI DISTRICT OF THE LUTHERAN CHURCH—MISSOURI SYNOD
August 4, 2017
Immanuel Lutheran Church, Rader, has been around for 146 years, and has had a very eventful and impactful history. Over the years Immanuel has birthed many churches in southwest Missouri, including most of the ones in the Springfield area. The church was once a thriving, growing congregation, however, over the past 40 years it has had its ups and downs. Attendance diminished and the community lost industry, jobs, and residents. Countless vacancy pastors and fill-ins have served the church throughout the past few decades, because it financially struggled to keep a full-time pastor. However, things have started to turn around in the past several years. The church has had a full-time pastor for seven years, and attendance is increasing. Read more . . .
On July 24 and 25 the newest members of the Missouri Disrict's Lutheran Youth Fellowship (LYF) Team were welcomed aboard at an overnight retreat at Camp Windermere in Roach, MO. Together with returning LYF Team members and new graduates, they did a variety of devotional activities, ice breakers, team building exercises, and trust building exercises. Members of the LYF Team make a three year commitment to the group and assist annually with the Jr. High District Retreats, the Sr. High District Retreats, and at the triennial district convention, in addition to taking part in Peer Ministry Training and LYF Leadership Training. Click here to see more!


On July 29, St. Paul's Lutheran Church in Concordia, MO hosted L.E.R.T. training. Twenty-two new L.E.R.T. volunteers completed the class.


Attendees were from the following congregations:
St. Paul's, Concordia

Immanuel, Sweet Springs

Trinity, Alma

Holy Cross, Emma

Our Savior, Sedalia

Immanuel, Higginsville

Trinity, Cole Camp
Plus One Participation Forms
Many congregations are turning their attention to our community outreach effort, the Plus One Initiative.

Congregations are encouraged to complete a Plus One participation form and either mail it to the district office or email it to
plusone@mo.lcms.org
. If you want additional information about Plus One or a copy of the Plus One participation form, go to
http://mo.lcms.org/plus-one/
.
Professional Church Workers'

Conference
"What

Does This Mean?" The 500th Anniversary of the Reformation
Tan-Tar-A Resort – Osage Beach
November 14-17
Pastors: Nov. 14-16
Educators and Other Commissioned: Nov. 15-17
Registration Opens in August.
Check back for more information on the above upcoming events!
Senior High District Youth Gathering

Eph. 4:24 "put on the new self, created after the likeness of God in true righteousness and holiness."



New Date & New Location!
November 17

-

November 19
Cross Pointe Retreat Center,

31434 Main Street




Rocky Mount

,

MO 65072
$165.00 per person
Registration Opens in August.
St. John's Lutheran to Host Global Leadership Summit World-Class Training Event


For the fourth consecutive year, St. John's Lutheran is pleased to announce they are a premier host site for the Global Leadership Summit, a two-day leadership training conference that will be held on August 10, 2017 from 8:30 am-4:30 pm and August 11, 2017 from 8:30 am-3:30 pm.
This two-day, live-streamed training conference is designed to motivate and inspire participants to apply practical skills to leverage the influence they have in their lives.

For additional information and to register for this year's conference, please visit sjlarnold.org/gls.
2017 Educator's Retreat
Grace Place Wellness is pleased to announce a get-away weekend designed just for Lutheran teachers and their spouses, August 11 - 13, 2017 at scenic Innsbrook Resort, an hour west of St. Louis, MO. Refresh, renew and prepare for another school year by learning the secrets to a healthy, vibrant, and joy-filled ministry. It's your turn to experience the Grace Place Wellness Retreat enjoyed by over 8,000 LCMS rostered workers and spouses.

A registration fee of $100 covers the cost of all lodging, meals and the wellness retreat program. Saturday afternoon is entirely free time to enjoy the amenities at Innsbrook.

We have 16 spots available for this retreat. First come, first serve. Registration is now open at www.graceplacewellness.org For more information, please call Beth McAnallen at 314-842-3077 or email bmcanallen@graceplacewellness.org
Calling All Brewers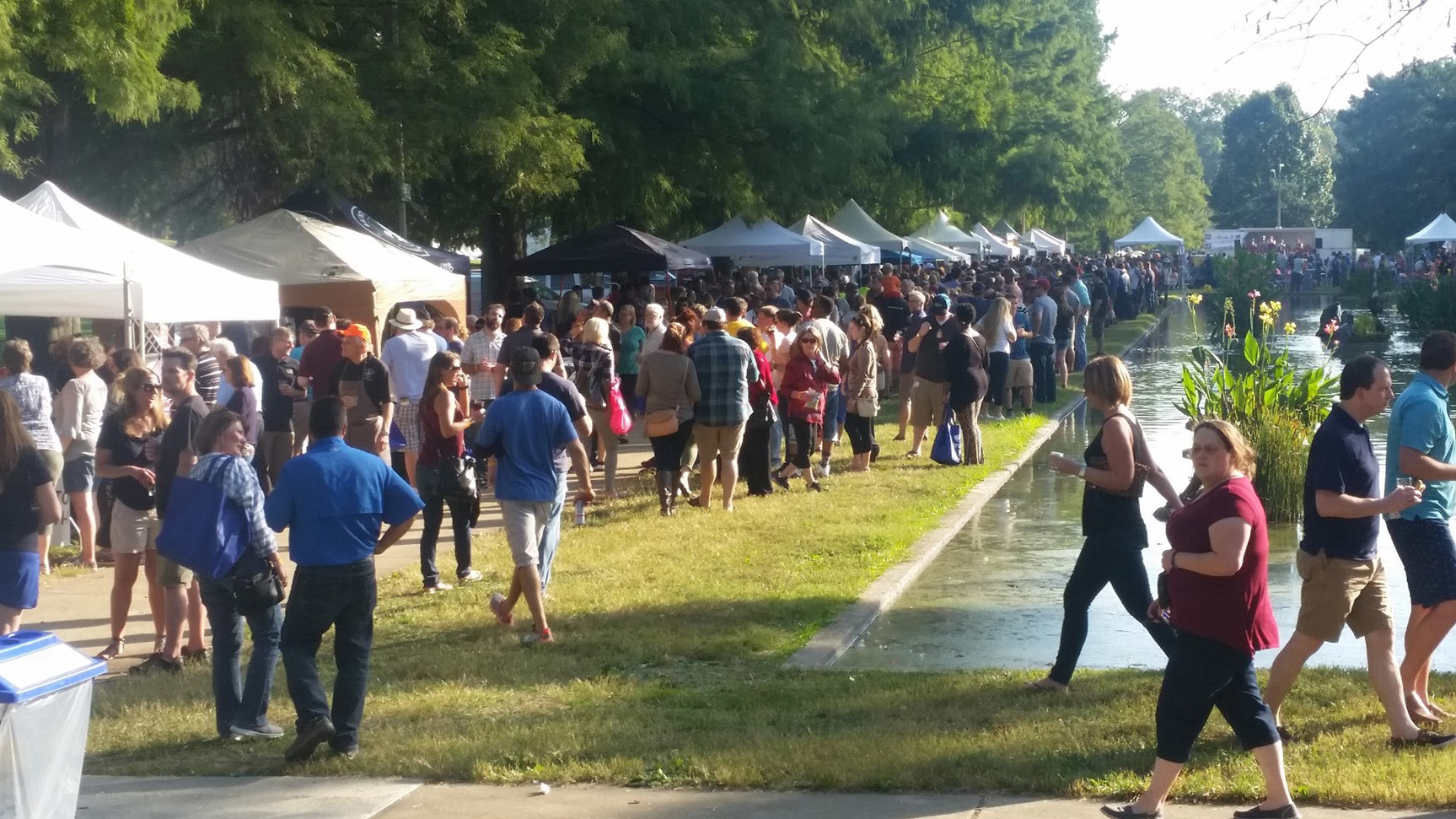 The Lutheran Elementary School Association (LESA) would like to invite you to join them for the People's Choice Home Brew Competition at the 5th annual "Brew in the Lou and Fine Wine Too" festival, Saturday, October 14, 2017 from 1-5 p.m. at Francis Park.

They anticipate 2,500 people, 100+ vendors and fun to be had by all. All home brewers will be issued one wristband and a commemorative sampling glass to sample the fine wares of all brewers, food booths, vendors etc. There is a pre-sale on wristbands through August 1, they are only $25, thereafter they increase to $40.

Last year they had 18 participants, 35 different styles and 185 gallons of home brew were consumed. The home brewer sampling form can be downloaded. Please complete and return at your soonest convenience.
On behalf of the 35 member schools serving 9,000 students in the Greater St. Louis area, thank you again for your participation.