PUBLISHED BY THE MISSOURI DISTRICT OF THE LUTHERAN CHURCH—MISSOURI SYNOD
March 4, 2016
Holy Week presentation of The Gospel of Mark set for St. Louis
Concordia Seminary, St. Louis' presentation of The Gospel of Mark will be performed during Holy Week at 6:30 p.m. Wed., March 23, at Epiphany Lutheran Church, 4045 Holly Hills Blvd., in St. Louis.

The Gospel of Mark is a dramatic presentation of the second book of the New Testament by Concordia Seminary faculty and alumni who are Lutheran Church—Missouri Synod clergymen. The presentation uses principally the English translation of Mark by Dr. James W. Voelz, the Dr. Jack Dean Kingsbury Professor of New Testament Theology at Concordia Seminary.

Scholars have increasingly placed the Gospel of Mark in an oral context, believing it to be a written document intended to be read aloud to a gathered audience. Concordia Seminary's presentation reenacts the Gospel in the way in which it might have impacted those who first received it in the first century.
"Allow yourself to hear the Gospel of Mark and to be confronted by it orally," Voelz said. "It is not that silent reading is wrong, but such a reading will not reveal to you the depth of beauty and drama of this outstanding Gospel."

The presenters include four Seminary faculty members: Dr. Dale A. Meyer, president of Concordia Seminary; Dr. Kent Burreson, the Louis A. Fincke and Anna B. Shine Professor of Systematic Theology and Dean of Chapel; Dr. David R. Schmitt, the Gregg H. Benidt Memorial Professor of Homiletics and Literature; and Voelz. Other presenters include Rev. Ron Rall, pastor of St. Timothy Lutheran Church in St. Louis, and Rev. Michael Zeigler, pastor of Epiphany Lutheran.

The Gospel of Mark runs around 2 hours, 30 minutes including intermission.

Come and be enthralled by Mark's words, his images and his message of the rule and reign of God.
The performance is free and open to the public, but reservations are encouraged. To make a reservation or learn more, visit www.csl.edu/thegospelofmark/.


Additional performances of The Gospel of Mark are set for 7 p.m. April 8 at Concordia University, Ann Arbor, Mich., and 6:30 p.m. April 9 at St. Lorenz Lutheran Church in Frankenmuth, Mich.
Concordia Seminary, St. Louis provides Gospel-centered graduate-level theological education for pastors, missionaries, deaconesses, scholars and other leaders in the name of The Lutheran Church—Missouri Synod (LCMS). To learn more, visit www.csl.edu.
CCLS's Girls Basketball Team Wins LSAM State Championship
Christ Community Lutheran School's girls basketball team made school history last weekend by winning the Lutheran Sports Association of Missouri State Tournament, held February 26-28 in Jefferson City. The victory capped off an impressive undefeated season for the Lady Chargers, who are the first CCLS girls' basketball team to win the title of state champions. Under the skillful leadership of head coach Scott Akerson and assistant coach Ed Hogan, a talented group of 7th and 8th grade girls enjoyed a tremendous season in which teamwork led to success. The team's Bible verse, 1 Corinthians 12:12, sums up their attitude about that teamwork: "For just as the body is one and has many members, and all the members of the body, though many, are one body, so it is with Christ." Next up for the team is a trip to the Lutheran Basketball Association National Tournament in Valparaiso, Indiana, March 17-20.
A National Blue Ribbon School, CCLS serves students in K-8 and Pre-K at campuses in Crestwood, Glendale, Kirkwood, and Webster Groves.
LESA's "A Night for Kids" Dinner-Auction to Raise Funds for Lutheran Schools, Scholarships

The St. Louis-based Lutheran Elementary School Association (LESA) will host its 12th annual "A Night for Kids" dinner-auction Saturday, April 2, from 5-10 p.m., at the Orlando Gardens South, 4300 Hoffmeister Ave, St. Louis, MO 63125. Proceeds will benefit more than 8,500 students and 400 faculty members at more than 30 Lutheran elementary and high schools in the St. Louis Metro Area.

KMOX's Mark Reardon will emcee the evening, which will include a tribute to William Bunte, a founding LESA Board Member and recipient of the organization's 2016 Heritage Award for his ongoing dedication to Lutheran schools and students

In addition, LESA will present the 2016 Lutheran Student Leadership Award to Aleesia Glass, an eighth-grader at Unity Lutheran Christian School in East St. Louis.
Read more ...
Join Us At The Walther Round Table

Friends of Walther are cordially invited to attend this year's Walther Round Table on Wednesday, April 13. We will be observing the anniversaries of three occurrences which had much significance for C. F. W. Walther and the Missouri Synod: the Altenburg Debate (1841); C. D. F. Wyneken's Not der deutschen Lutheraner in Nordamerika [Distress of the German Lutherans in North America] (1841, often called his Notruf); and the beginning of the General Council of the Evangelical Lutheran Church of North America (1866).

Click here for a Walther Round Table schedule showing topics and times. The program will be in the Conference Room at Concordia Historical Institute (CHI).

Please contact CHI no later than Monday, April 11. Like last year, there will be a free will offering at the meal. We hope that you can attend and be enriched by this year's program. If you have questions, please contact CHI at 314-505-7900, or Thomas Manteufel at 314-505-7135 manteufelt@csl.edu.
10-10-5 Heart Help
Contributed by Jennifer Freudenburg, Concordia Center for the Family, Project Manager

Located on the campus of Concordia University in Ann Arbor, MI
Valentine's Day is past. After the celebratory day had come and gone, I was listening to the radio as people were describing the worst Valentine present they had received. It always amazes me how people have such different views on things. What one person likes, the next person hates. It seems so often we are dissatisfied.
Read more...
Partnership with POBLO!

Christian Friends of New Americans are wonderful partners with People of the Book Lutheran Outreach as POBLO initiates new work in the St. Louis area. POBLO's primary focus will be reaching the Muslim population. The two organizations can share information with one another to connect immigrants with those who can best minister in their language and culture. This partnership enables expanded sources for new contacts, sharing information, volunteer training and centers for helping immigrant populations.
Read more ...
Announcements/Other News



Upcoming Missouri District Event in conjunction with Ambassadors of Reconciliation



We are pleased to announce that the Missouri District will be hosting a new training course from Ambassadors of Reconciliation on April 16 at Immanuel Lutheran Church in Wentzville. Click HERE for more information and to register.


Concordia University Wind Sumphony to Perform
The Concordia University Wind Symphony will perform at Saint John's Lutheran Church, 3517 Jeffco Blvd, Arnold, on Friday, March 4 at 7 p.m. The Wind Symphony is the premier instrumental ensemble at Concordia University Chicago. This 52-member organization will perform a variety of music in many forms and styles, that will make this event a pleasure for everyone. Admission is free; however, a freewill offering will be received. For additional information please contact Rev. Andy Becker at (636) 464-0096.

Group Publishing's VBS Funshop! Training with a Twist
8:30 a.m.-12:30 p.m.

Saturday, March 5
Holy Trinity Lutheran Church, 5901 E. 135th St., Grandview, MO 64030

Click HERE
f
or more information.

Once Upon A Tree


On March 4, 5 and 6, Christ Memorial Productions (CMP) will present Once Upon a Tree. Reserved tickets are being offered free of charge, presenting a wonderful opportunity to attend this depiction of Jesus' life. Click
HERE
for more information.



Immanuel Lutheran Church Olivette 28th Annual Sausage Dinner & Spring Bazaar


Sunday, March 6, 2016




Noon-4 pm Eat in dining




Carry outs until 5 pm




Featuring all you can eat

Men's Club Sausage, Sauerkraut, Real Mashed,

Potatoes & Gravy, Green Beans & Bacon, Bread,

Applesauce, and Homemade Desserts




Adults ................. $11.00




Children 6-12 ........ $5.00




Children under 6 ...... free




Bring your family, friends, and neighbors and enjoy a great home cooked

meal. You can also do some shopping at the Spring Bazaar, featuring many

hand-made, unique items; beautiful Easter door and table decorations,

aprons, lots of cute Easter favors, children's items, AG doll clothes,

beautiful cards, home-baked goods, etc.





Immanuel Lutheran Church




9733 Olive Blvd., Olivette, MO 63132




(314) 993-2394


immanuelolivette.org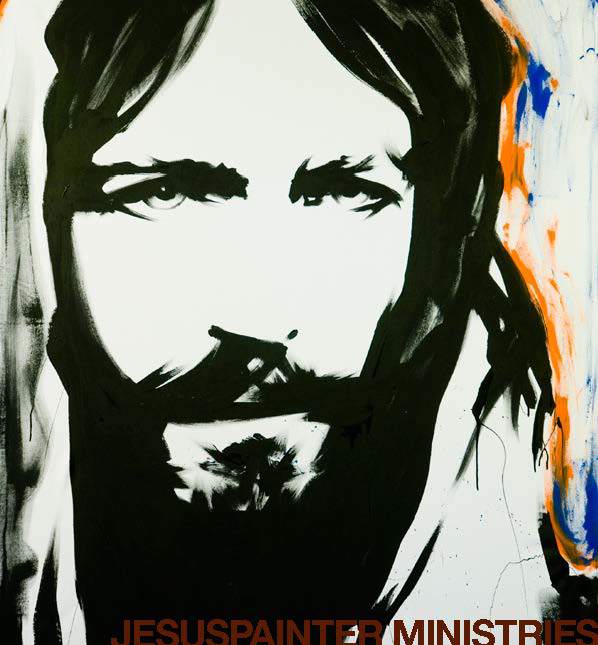 Bringing Faith to life in living color through live painting performances is the original goal of Mike Lewis, The Jesus Painter, whose organization will be sharing his gifts and talents at a live performance at Immanuel Lutheran Church, Washington on Friday, March 18 at 7 pm. Read more...




Lutheran Singles Ministry Retre
a
t
April 8-10, 2016
Saint Paul Lutheran High School in Concordia, MO
Hosted by: Saint Paul Lutheran High School
& Lutheran Singles Ministry Planning Committee
Click
HERE
for brochure/registration form.
2016 Heartland DCE Conference
DCEs and other parish professionals who are interested in enhancing the intentionality and effectiveness of Christian education in the church are invited to attend the 2016 Heartland DCE Conference at Concordia University, Nebraska from May 19-21. Keynote speakers include Dr. Thom Rainer, Thom and Joani Schultz and Dr. Phil Schwadel. Registration is $100. Go to www.cune.edu/heartlandDCE for more information.

2016 LWML Missouri District Convention
Dates: June 3-5, 2016
Location: Osage Center, Cape Girardeau, Missouri
Theme: God's Love Spans the Centuries, based on Matthew 28:20b
"And surely I am with you always, to the very end of the age."
CLICK HERE for more information.

District and Church Events
(

Missouri District Junior High Spring Retreat

, Go and Be Reconciled: What Does This Mean?,

National Youth Gathering

and
RSTM: Engaging Your Community Event

)
Installations and Ordinations
Personnel Changes and Calling Congregations
LCMS Missouri District News
(Send Me St. Louis Announces Winter/Spring Training Schedule)
Obituaries