PUBLISHED BY THE MISSOURI DISTRICT OF THE LUTHERAN CHURCH—MISSOURI SYNOD
October 13, 2017
2018 Convention of the Missouri District
"Faithful Witnesses"

The 2018 Convention of the Missouri District of The Lutheran Church—Missouri Synod with the theme of "Faithful Witnesses" will be held from June 10-12, 2018, at the Holiday Inn Executive Center and Expo, Columbia, MO.
Nomination forms for President, Vice President, Election of Circuit Visitors and other district convention elections are now available for download on the District's website, along with Pastoral and Lay Delegate forms.

Please visit http://mo.lcms.org/2018-convention/ to download and complete the forms.
Immanual Olivette Ladies Preparing for Annual Craft Fair/Luncheon on Sat., Nov., 4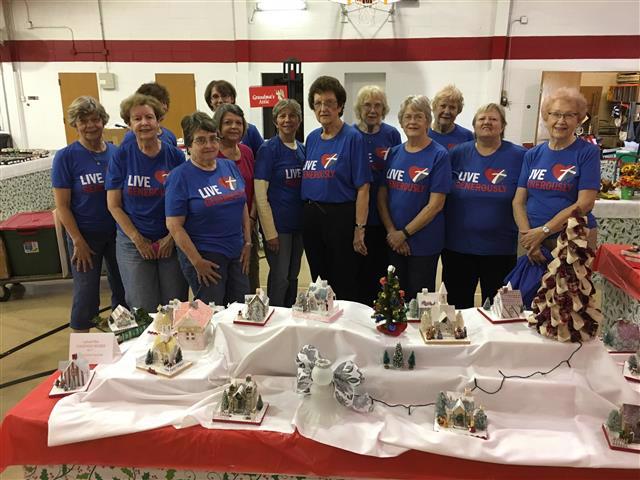 The ladies from Immanuel Lutheran Olivette are continuing their tradition of hosting an annual Craft fair and Luncheon on Saturday, Nov. 4th. Many hands have been busy all year – crafting, stitching, painting, gluing, crocheting, sewing, etc.
This has been a successful venture since 1974, and has netted over $184,000 over the years. The ladies meet weekly to have fellowship and make craft items, while at the same time reaching out with mission projects. Half their proceeds are designated to missions, while the other half is for "at home" projects at Immanuel. Another $25,000 has been raised since 1995 by this same group at their annual Spring Sausage dinner. These proceeds fund projects at Immanuel.
The ladies have been feverishly crafting new ideas this year; including jewelry/key boxes, old fashioned mini glitter houses, angels made from glass light globes, barnwood decorations, paintings, beautiful tree table decorations, and many one-of-a-kind items, too numerous to mention. Other members of Immanuel also get involved by donating baked & canned goodies, jams and jellies; scroll saw projects.
It's a great way for everyone to start Christmas shopping and then enjoy a delicious soup, sandwich & salad lunch, served by the Women's Guild.
Immanuel is located at 9733 Olive Blvd. The Bazaar begins at 10 a.m. and lunch at 10:30 a.m. The public is invited and admission is free.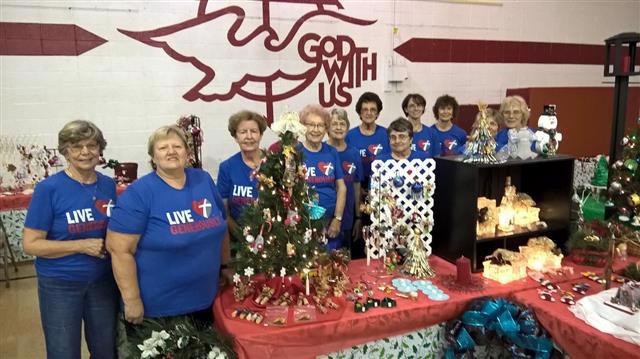 Pledge Support for Our First-Year Lutheran Educators
Make a pledge to support our first-year Lutheran educators during the 2017 Missouri District New Teacher Retreat.
CLICK HERE to find out how, and/or to make your pledge. Thanks!
2017 Missouri District Reformation Lectures



The Missouri District will celebrate the 500th Anniversary of the Reformation by hosting a series of lectures in university settings and sponsored by local congregations and Lutheran campus ministries.

The next lecture will be held on October 14, 2017 at 5:30 pm
Maryville Community Center – Maryville, MO
Dinner, with the lecture to follow
Rev. Ken Schurb – District Executive, Central Illinois District, LCMS
"Luther on Education"
Rev. Kim Scharff – Pastor, Trinity Lutheran Church, Norborne
"Martin Luther: Theologian and Musician"
CLICK HERE for additional information and details on this lecture and upcoming ones.
Many congregations are turning their attention to our community outreach effort, the Plus One Initiative. Congregations are encouraged to complete a Plus One participation form and either mail it to the district office or email it to plusone@mo.lcms.org. If you want additional information about Plus One or a copy of the Plus One participation form, go to http://mo.lcms.org/plus-one/.
Senior High District Youth Gathering

Eph. 4:24 "put on the new self, created after the likeness of God in true righteousness and holiness."
Cost is $165.00 per person

We are excited to announce the theme and focus for our Senior High District Youth Gathering, which will be November 17-19, 2017 at Cross Pointe Retreat Center in Rocky Mount, MO.
Filters change how we view the world and ourselves. The Sr. High Youth Gathering will dig into this theme through interest centers, worship, service, and fellowship as we consider how our lives are transformed by Jesus Christ. Our theme verses come from Ephesians 4 where Paul explores the difference between a life lived in darkness that focuses on selfish desires, and the new life we live as forgiven children of God. How can we "put on the new self" that looks outward and takes action by living out the righteousness of Christ?
This will be a great weekend with youth from all across Missouri to hear interesting topics, breakout sessions (details to come), music with The Homesteaders, group devotions, games, servant events and more!
Professional Church Workers' Conference
"The Reformation: What Does This Mean for Today?"
November 14 - 17, 2017
The Professional Church Workers' Conference begins for:
Pastors on Tues. Nov. 14, at 1 p.m., with registration beginning at 9:30 a.m.

Commissioned and educators on Wed., Nov. 15 at 10 a.m. - 6 p.m.

Banquet for all Professional Church Workers at 6 p.m. on Wed. evening.

Worship service is Thurs., Nov. 16 at 10:45 a.m.
Registration Fee
Pastors, Commissioned, Educators: $125
Emeriti, Vicars, Interns, Student Teachers: $75
Spouse/Guest Meal Packages: $65 (Banquet and 1 Lunch); $90 (Banquet and 2 Lunches)
Plenary Speakers – Dr. Erik Hermann from Concordia Seminary, Dr. Patrick Ferry from Concordia University Wisconsin and Dr. Jon Mielke, Director of Lutheran Schools, Indiana District.
DEADLINE TO REGISTER IS MONDAY, OCTOBER 16
For additional general information, details on sectionals, conference schedule and to register, please visit
http://mo.lcms.org/events/.
LESA Announces Brew, Food & Music Lineup for
5th Annual "Brew in the Lou"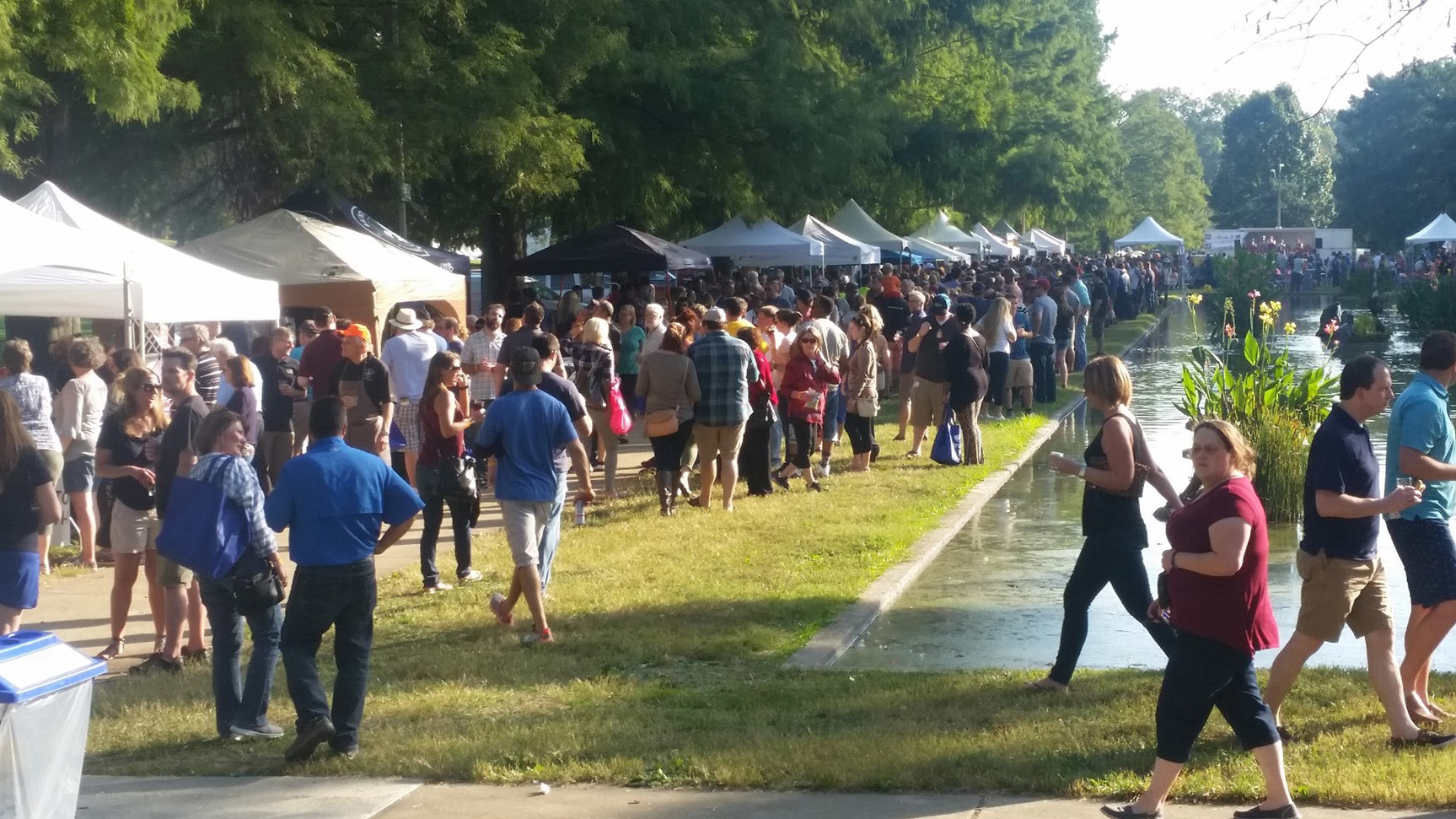 LESA's 5th Annual "Brew in the Lou" Festival will showcase new brews, aged spirits and home-grown entertainmentwhen it returns to the Lily Pond at Francis Park, Saturday, Oct. 14, 2017, from 1-5 p.m.
This year's Brew line-up features more than 40 local, regional and national craft breweries and distilleries- one-stop-tasting for St. Louis craft and spirits fans.
New and returning food favorites include Dogtown Pizza (NEW), Fallon's Bar & Grill(NEW), the Stellar Hog, Gobble Stop Smokehouse, Bootleggin' BBQ, the Spotted Pig, Vernon's BBQ, Volpi Foods, Swiss Meats, Mateker's Meat and Catering,Farm to You Market, Old Vienna, Granite City Food & Brewery, Double G Ham, Noodles & Co. (NEW), Anne Cronin's Pretzels (NEW), Kettle Chefs (NEW), Nothing Bundt Cakes, Prairie Farms, Three Avocados Coffee and Ski Soda. Fallon's Bar & Grill and 4 Hands Brewing also will serve as the Official Sponsors of this year's VIP Tent.
St. Louis rockers Nick Bifano & The Innocents will lead the live music line-up, followed by the Deutschmeister German Brass Band and music by Brew sponsor 103.3 KLOU. This year's festival also includes arts and vendors craft vendors, the ultra-competitive People's Choice Home Brew Competition, and two civilized food fights - the Battle of the Bratwurst and our annual Brew Chili Contest.
Wristbands are $40 advance/$50 day-of-event, and include unlimited tastings and a commemorative glass. For more information or to purchase a wristband, call (314) 200-0797, or visit www.lesastl.org.
King of Kings Lutheran Church
King of Kings Lutheran Church in Kansas City, MO will celebrate its 50th anniversary Sun., Oct. 22. An open house and a program celebrating the church's history will be held at the church from 2-4 p.m. The program will include remembrances from some of the founding members. For more information, contact the church office at koklc@kokkc.org.
Lutheran Older Adult Retreat
October 25-26, 2017
"In Christ Alone We Stand"– Redeemed, Reformed, Renewed - Growing in Christ XVII
This year's Lutheran Older Adult Retreat, sponsored by the Southern Ill District and Lutheran Senior Services will apply Reformation themes to your life in the beautiful surroundings of Pere Marquette Lodge in Grafton, IL on October 25-26. The retreat features 16 workshops, keynote presenter Rev. Ron Glusenkamp, and excellent presenters including Phyllis Wallace and Dr. Robert Weise. As Redeemed, Reformed and Renewed Christians you will experience how God's enduring and all-encompassing love enables you to live out God's calling in your everyday life. For information and registration information please contact Margo Wolf at 618-622-0264 or dmwvette74@gmail.com or go to www.sidlcms.org
German Worship Service
Celebrating Our Heritage Reformation Remembrance at Saint John's Lutheran Church, 1000 Dorcas Street—Mexico Missouri 65265
Everyone Welcome on Sunday, October 29, 2017, 4:30 p.m. service with Brats & light German food afterwards at 5:30 p.m.
With Pastor Donaldo Sonntag, Pastor David Mueller and Pastors from the Columbia and Jefferson City Circuit.
Missouri District Pastors' Wives Retreat
Oh the Places You'll Go!
Congratulations!
This is your day!
There's something quite nice
Heading your way!
A women's retreat
To sign up for!
Food, fellowship, fun
And a whole lot more!
It's set for this fall,
the fourth of November
So, circle the date
to help you remember!
We'll study God's kids,
The Israelite clan—
Their wilderness wand'rings
And God's awesome plan.
You'll come and you'll laugh
You'll come and you'll grow
With this retreat theme:
"Oh, the places you'll go!"
Date: Sat., Nov. 4, 2017, 10 a.m. - 2 p.m.
Cost: $10 per person.
Location: King of Kings Lutheran Church, Chesterfield, MO.

Invitations will come in the mail, in September.

Contact Kathy Chinberg for more information or to volunteer to help: dwchinberg@sbcglobal.net