BELOW IS INFORMATION AND AN INVITATION TO A ONE DAY CONFERENCE/BIBLE STUDY ON HOW TO FORGIVE AND HOW TO BE AN AGENT OF FORGIVENESS FOR OTHERS. Please consider going. I am going and I'd love you to go with me. If the fee is a hindrance to going we can work that out!
"It has been years since I've talked to my parents, but I still can't forgive what they did."

"The pastor needs to go, or we're out of here!"

"With all the fighting we do, divorce seems like the only answer."

"How could someone who calls himself a Christian treat people the way he does?"

It's no April fools joke! Christians can and do fight like everyone else... When we do, relationships wither, businesses and careers suffer, and the witness of the church is weakened. You can help to reverse this pattern. Learn what opportunities God gives you in His ministry of reconciliation. In this one day of Bible study, God can change your attitude towards conflict and your relationship to others.
We are just a few weeks away from our first-ever
Cultivating Lifestyles of Reconciliation Conference
!
We've added a
new option just for you
- those living in the St. Louis area.
For just $35
you may attend the
Blessed are the Peacemakers Seminar
presented Friday, April 17
th
at the conference.
Lunch is included!
Register for this option and join us for a day of Bible study and discover how it can transform relationsionships in your life today!
Register today!
​
A student shared this: "
I was moved to tears by the stories of real people in real fights experiencing real healing.
"
Rev Klaustermeier, we would also love to serve you with our full
Cultivating Lifestyles of Reconciliation Conference April 16-18
. You will want to register soon.
Your brother in Christ,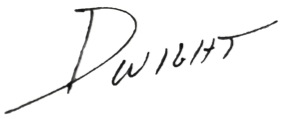 Dwight Schettler
Vice President for Advancement
---
---
Ambassadors of Reconciliation
P.O. Box 81662
Billings, Montana 59108
US
Read the VerticalResponse marketing policy.

No comments: